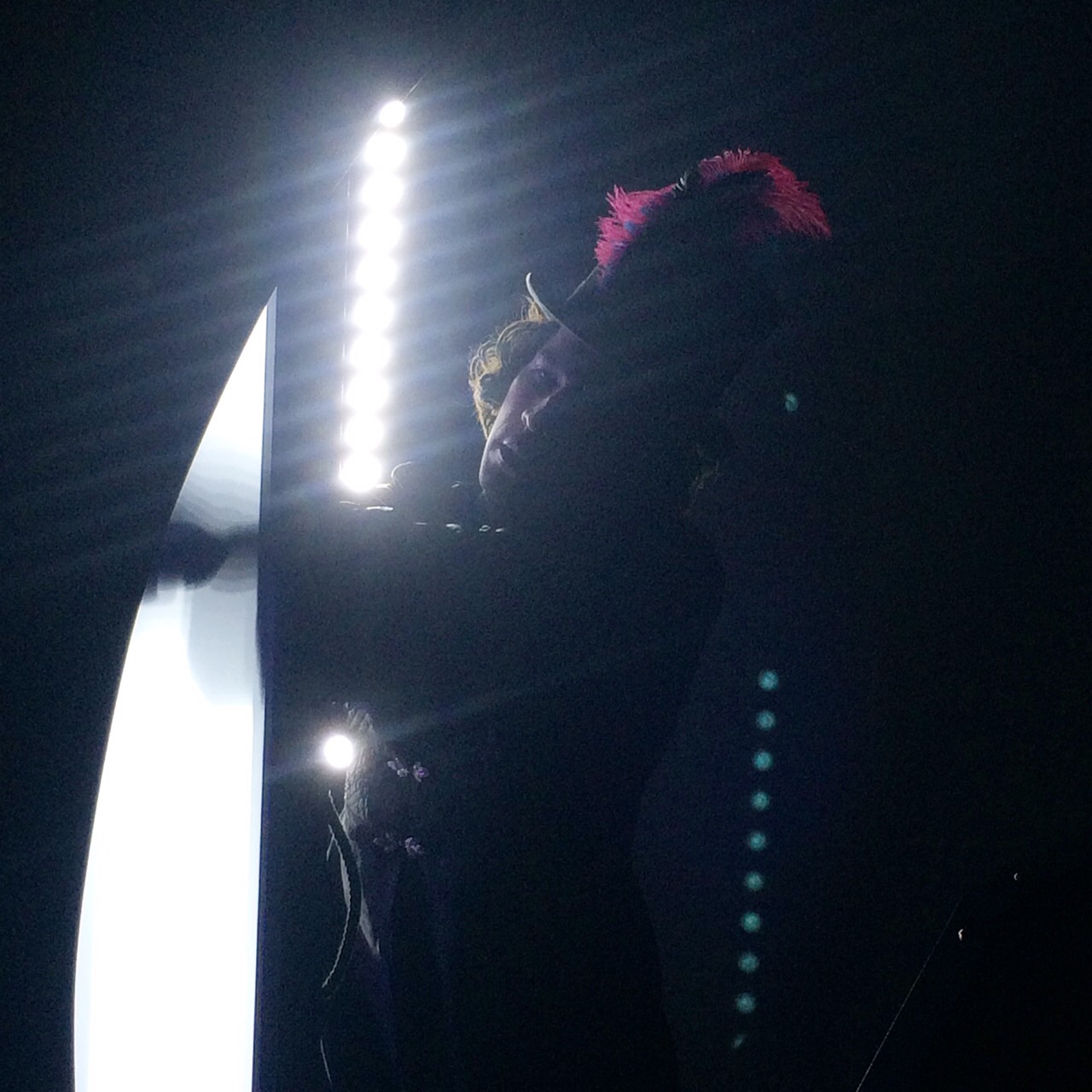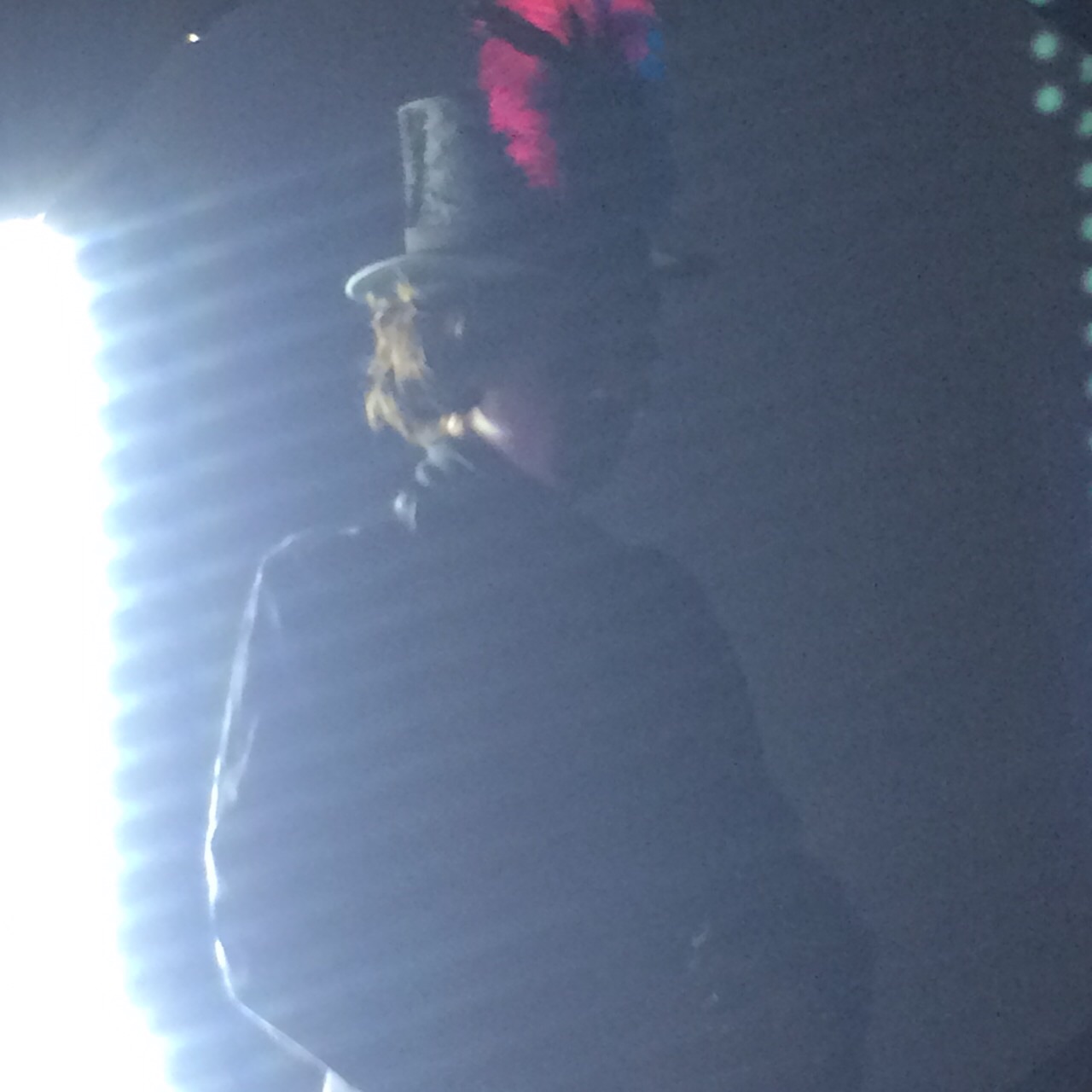 THE WOE OF THE BOW AND THE WIT OF THE ARROW, MONEY SHOTS, EXERCISES FOR SOPHYA (UNCENSORED VERSION)
A performance by Carlos Maria Romero with Than Hussein Clark's Stage Sculpture 2 (Everything is Better in Silhouette), 2015 presented at the Grand Opening of The Violet Crab at DRAF - David Roberts Art Foundation, London. 5th February 2015
The movement score of this performance is based on Biomechanics, a system of actor training developed by Russian theatre revolutionary V. Meyerhold. During it I take from and repeat the iconic exercise Shooting (from) the bow. By wearing a top hat embellished with a feather I am also referencing Sophya, the main character in his adaptation Woe to Wit (1928), and the combination of Sally Bowles and Emcee's Cabaret head costumes during the song Money.
The play Woe from Wit by A. Griboyedov was published in 1861 after four decades of being censored for stage and circulating as an incomplete manuscript. The tragic comedy has been and is still used today in Russia and its neighboring countries as an opportunity to debate tensions between Western-Eastern European culture, liberalism vs. aristocracy, capitalism/bourgeoisie vs. communism or neoliberalism vs. conservative "imperial totalitarianism". Its influence is significantly widespread for its use of language as a "weapon" to the point of being part of compulsory education; it is one of Putin's favorite scripts and as its author was a diplomat (killed by religious extremists in Teheran) is often quoted in Russian foreign affairs.
Meyerhold's version of the play is located not in post-Napoleonic imperial Moscow but in the 1920's when the New Economic Policy, a sort of "state capitalism" inside the recently formed Socialist Republic, created a nouveau riche society (similar to that of today) perceived as decadent, perverted and often related to homosexuality. The successful satire problematized the configuration of the New Soviet Woman too, presenting a "masculinized" heroine not interested in love and family, equal to males and in concordance with the early non-subordinated gender values of the communist revolution. In Meyerhold's Woe to Wit there is a scene in which the male protagonist tries to express his feelings for Sophya while, disinterested, she practices her archery, warning him to get out of the way or risk being shot. Unfortunately this idealized depiction applied only to the proto upper class women but not to the rampantly marginalized proletarians who were unable to find employment in the competitive factories during the NEP times. Meyerhold's female character was drastically opposed to the later shift of role in Stalin's propaganda, which expected women to be home keepers and mothers of the nation. It all ended with Meyerhold been taken out of the theatre after the 1935 presentations, his later incarceration and the murder of his wife, the actress Zinaida Reich, who had played Sophya.
With this reference I aim to bring to light, or more appropriately in this case to shadow, that the role and behavior enforced into gender and sexuality, is not linked only to a moral order but rather to governing economic and political agendas. And also that Meyerhold's methods pretended to situate the body of the actor (and I like to think of the general connotation of this word) in an outer form that made them find an authentic inner connection and promoted the through ability to generate unconventional representations. I like this phenomenological empowered inner vivid experience and I think I could relate it with the political movements advanced by erotic workers and others around the world fighting for respected personal freedoms.
Although the shadows of this theatre are slightly "colored", it is impossible for me to erase in any case a relation to race and struggles of visibility. The live piano by Fion Pellacini and singing by Anja Dietmann is of Billy Holliday's lament Strange fruit, a highly controversial politicized song about Afro-Americans recurrent lynching after more than half a century since the abolition of slavery. The song is not taken for granted and in a postcolonial tradition race, gender, class and political/economical struggles are bound together against oppression. Even though the performance remains as an "erotic" act it emphasizes how power, domination and repression create a sensual tension and through this sensuality these forces can be made visible, protested and possibly equalized.
On the other hand parts of the score are also taken from Bob Fosse's choreography for Money in which coins are thrown onto erogenous parts, and hips and breasts undulate to the sound of them clashing with the body. I would like to emphasize again that side of cabaret and signalize art spaces as politicly engaged. The performance observed through a fan shaped shadow theatre presents a perfect scenario to such intentions, as the fan is both a signifier of aristocracy and frivolity, and of queerness. The performance is more a training exercise and a commitment to eroticize the machine where it happens, than an act in itself. The movement is the result of this involvement, the practicing of a choreography for strengthening the ability to perform with autonomy.
Photos © Dan Weill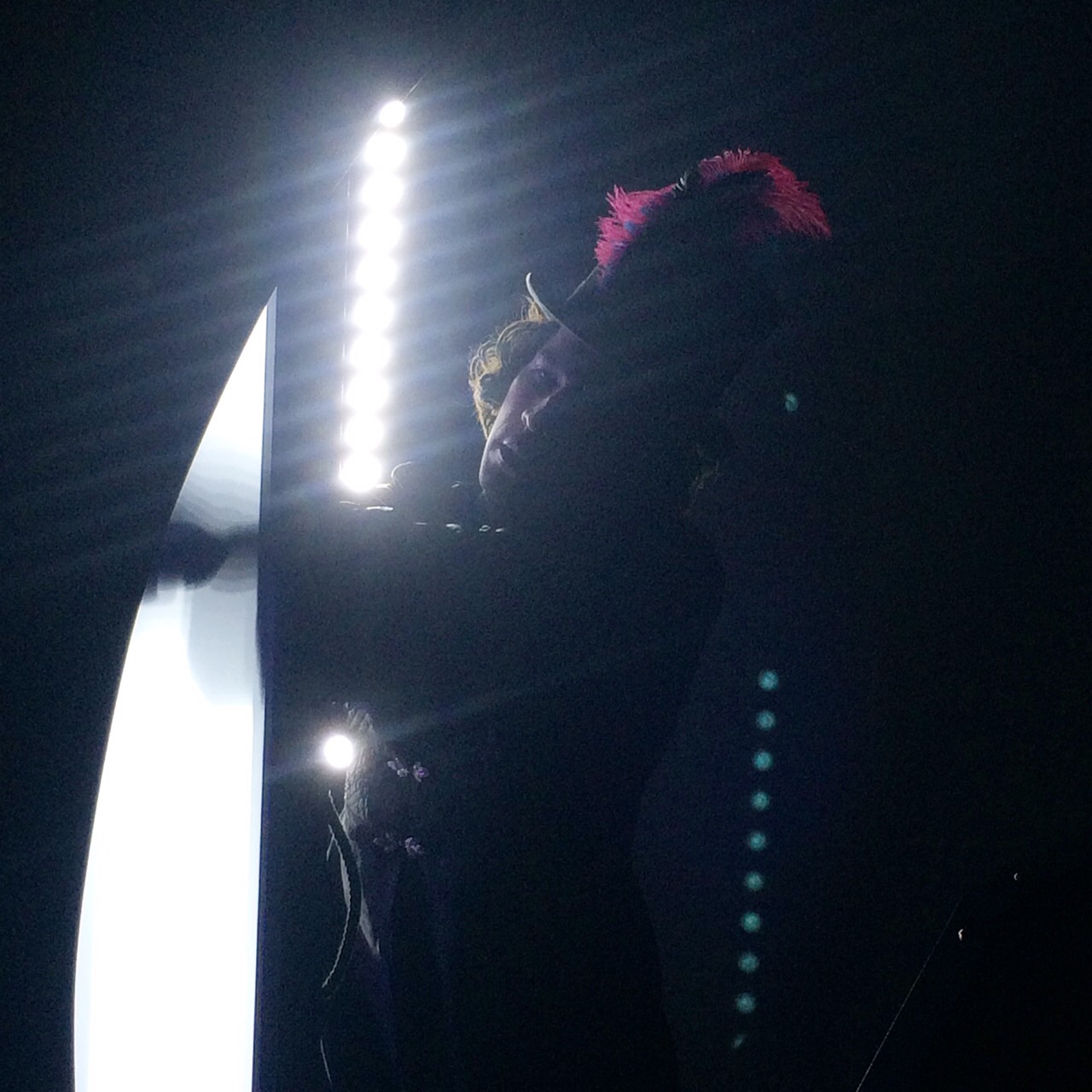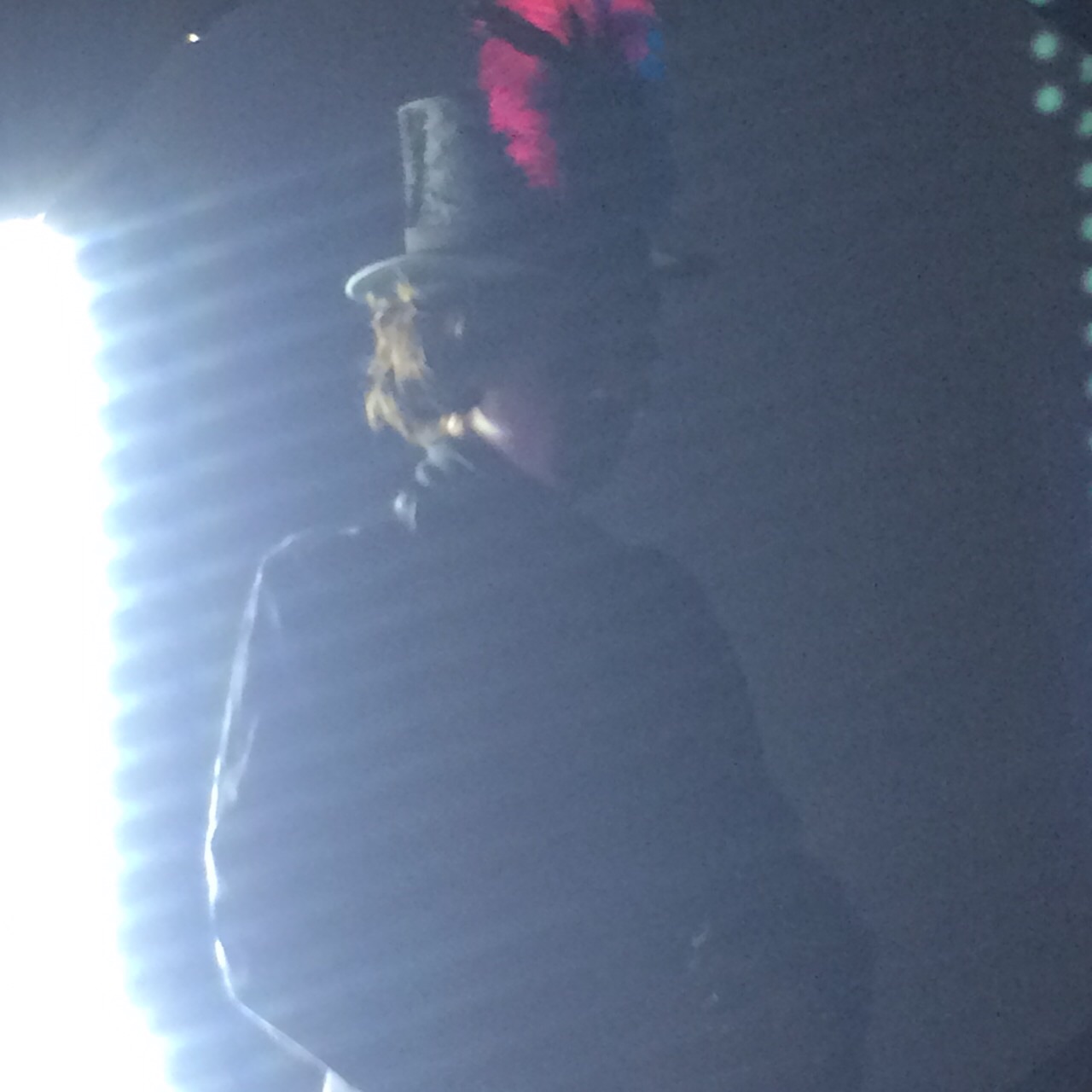 Grand Opening of The Violet Crab at DRAF
5th of February 2015, 19:00 to 22:00, David Roberts Art Foundation, Symes Mews 37 Camden High Street, NW1 7JE London
[In The Dark]

Hostess: Ladies and Gentleman! Mesdames et Messieurs! Finally, it's here! The Grand Opening! For three months only! Opening tonight: The Violet Crab....

[Spotlight. Microphone. She begins to sing]

A Crab Went Scuttling 'Cross the floor
Tick-Click, Tick-Click, Pid-Zap, Tor-Kor!
The Blinds were down, but could not hide
The Taste of Poison from Inside.

--

Join the GRAND OPENING of The Violet Crab at DRAF with live acts from Pierre Huyghe, Than Hussein Clark, etc, singers, go go dancers, pianists and much more...

The Violet Crab at DRAF looks to cabaret past and present in over 100 new commissions, live acts and works from the David Roberts Collection, taking residence in an extravagant mise-en-scene designed and directed by artist Than Hussein Clark.

Starring Caroline Achaintre, Nina Allan, Charles Avery, Hans Bellmer, Gerald Leslie Brockhurst, Than Hussein Clark, Felipe Jesus Consalvos, William N Copley, Enrico David, Andre de Dienes, Anja Dietmann & Fion Pellacini, Cerith Wyn Evans, Barnaby Furnas, Burt Glinn, Juan José Gurrola, Erich Hartmann, Pierre Huyghe, Allison Katz, Ansel Krut, Claude & François-Xavier Lalanne, Ayumi LaNoire, Roy Lichtenstein, Ludovico de Luigi, Susan Meiselas, Marilyn Minter, Carter Mull, Helmut Newton, Julian Opie, Grayson Perry, Carlos Maria Romero, Pietro Roccasalva, James Rosenquist, Luiz Roque, Niki de Saint Phalle, Jerry Schatzberg, Cindy Sherman, Anj Smith, Joseph Edward Southall, John Cecil Stephenson, Shaan Tariq Hassan-Syed, Joana Vasconcelos, Frances Wadsworth-Jones, Andy Warhol, Isobel Williams, Paul Wunderlich and Emily Young.

Exhibition continues to 2 May 2015.

PLEASE NOTE: This exhibition contains nudity and explicit images and language, and is not suitable for visitors under 18 years old.

http://davidrobertsartfoundation.com/projects/exhibition-the-violet-crab-at-draf-6-feb-25-apr-2014/
http://www.dazeddigital.com/artsandculture/article/23417/1/the-best-now-you-see-them-now-you-dont-art-shows
https://www.facebook.com/events/781654451882370/